The Good Session: How to Raise Alternative Funding
Wed, November 30, 2022
(1:00 pm - 2:30 pm)
EST
Description
Discover how to raise alternative funding.
The Good Sessions are a series of free workshops where a subject specialist will lead a session on their area of expertise or a particular aspect of business or leadership – equipping you with the tools and information you need to take that next step and thrive. Across five expert-led sessions and as part of the business edition of The Good Sessions, we will cover topics such as how to bring your business idea to life, understanding the legal structure of your business, digital branding development, marketing and communication, and how to raise alternative funding.
As part of this session, Izzy will cover:
Understanding what funding options are available
Understanding that those options can be complementary to each other and not just alternative
Understanding at what stage a business needs to be to pursue those options
Izzy will also answer live questions from the audience towards the end of the event.
**Black business owners and aspiring Black entrepreneurs, this is for you**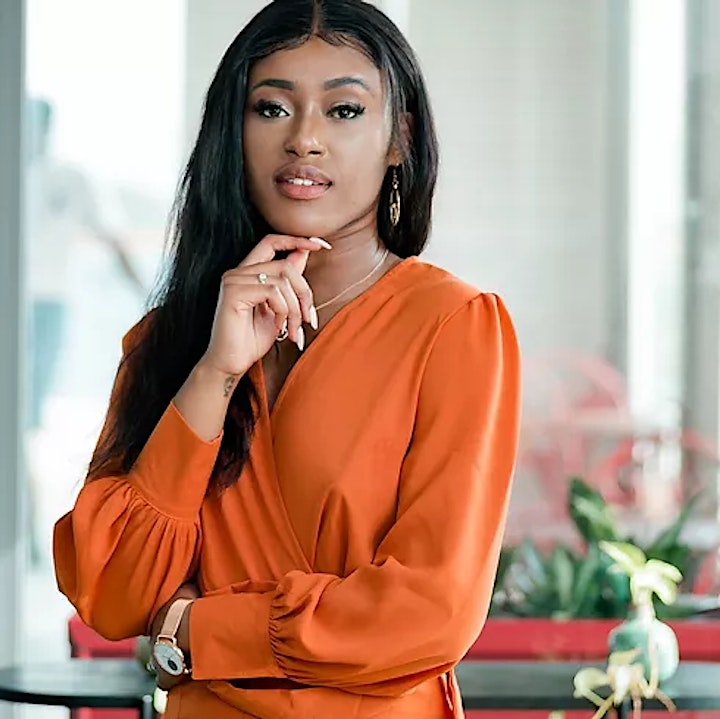 About the speaker
Izzy Obeng is an entrepreneur and business coach. She is the founder and Chief Executive Officer of Foundervine and sits as a Non-Executive Director for Traverse (Office for Public Management) and as a Non-Executive Director for Capital Enterprise.
At Foundervine, Izzy leads a consultancy for creating systemic change in entrepreneurship. Foundervine has launched accelerators in the U.K that support early-stage companies, providing entrepreneurs from under-represented communities with mentorship, training and financial support. By 2022, Foundervine had helped over 5,000 leaders build new skills and supported over 300 entrepreneurs to start and scale new businesses and raise capital.
Izzy is a Member of the Investment Advisory Committee for the £25m Growth Impact Fund launched in 2022 by Big Issue Invest and a scout for Ada Ventures. In 2021, Izzy joined the Hamilton Commission, a commission appointed by seven-time world champion Sir Lewis Hamilton to increase the representation of Black people in U.K. motorsport. She currently acts as an Advisor to Lloyds Banking Group and is a member of the Race Equality Commission. Izzy has been featured in the BBC, The Telegraph, The Times, and The Guardian, and in 2022, Izzy was listed in the Forbes 30 Under 30 list for Social Impact.
We have a no swearing policy at our events, and please be aware that all events will be recorded.
What is Black and Good?
We created Black and Good to bring you together with equally passionate people ready for something new. It is an online community to connect, support, and amplifiy the work of Black business owners around the world.
ACTIONS YOU CAN TAKE TODAY
Want to join a community of like-minded people all working towards building strong businesses and leadership skills? Do you want to build a new revenue stream or strengthen your existing business/side-hustle? You can join our community today – www.blackandgood.com/community
Event Calendar
Wednesday, November 30, 2022